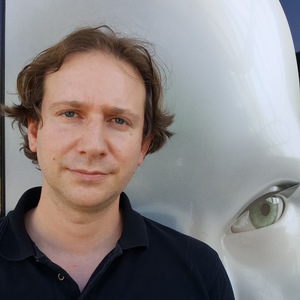 William Pagnon
Treasurer
William Pagnon is CEO of the Queensland-based engineering firm Freelance Robotics, a company which he started in 2009 that is known for excellence in solutions-focused engineering. William works to bridge the gap between research and commercialisation across industries, and with this aim Freelance Robotics offers custom hardware and software solutions.
In 2020 William successfully pivoted the company to include pandemic management technology in response to the COVID crisis and also rolled out an Industrial Robotics division. He has both the knowledge and experience from working with artificial intelligence, data systems, technology integration, and the Internet of Things to coordinate a smart factory - taking manufacturers to the next level with Industry 4.0 tech. Beyond advanced manufacturing and developing a sovereign supply chain, William has a keen interest in smart cities technology and the advance of agricultural robotics to build better outcomes for the regions.
William holds two Masters degrees in engineering: one in Robotics from École Supérieure d'Informatique, Électronique, Automatique (ESIA), France, and the other in Mechatronics from the University of Queensland.