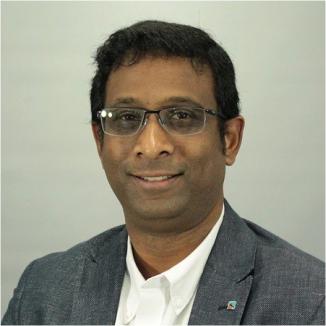 Dr Nagaraj Gopisetty
Committee Member
Nagaraj is the Deputy CEO of Life Sciences Queensland (LSQ) and heads the business development program Life Sciences Catalyst, delivering bespoke support services through mentoring, training, education and networking to Queensland-based life science startups and entrepreneurs. He is an innovation architect and facilitator with a proven track record in technology translation and commercialisation of life sciences and healthcare innovations across Australian research sectors.
Passionately interested in advocating and improving current policies, practices and processes within the knowledge exchange, transfer and entrepreneurship in the life sciences sector, Nagaraj is keen to help build a stronger Queensland life sciences industry and startup innovation ecosystem.
Nagaraj holds a Bachelor of Pharmacy degree from India, a MSc (Hons) Biotechnology from Griffith University, a PhD in Pharmacy from the University of Queensland, and an MBA from the University of Newcastle. He is an active mentor on the Industry Mentoring Network in STEM (IMNIS) program and serves on several key working groups, panels and steering committees in both the private and public sector.