REPORT TO THE REGION HIGHLIGHTS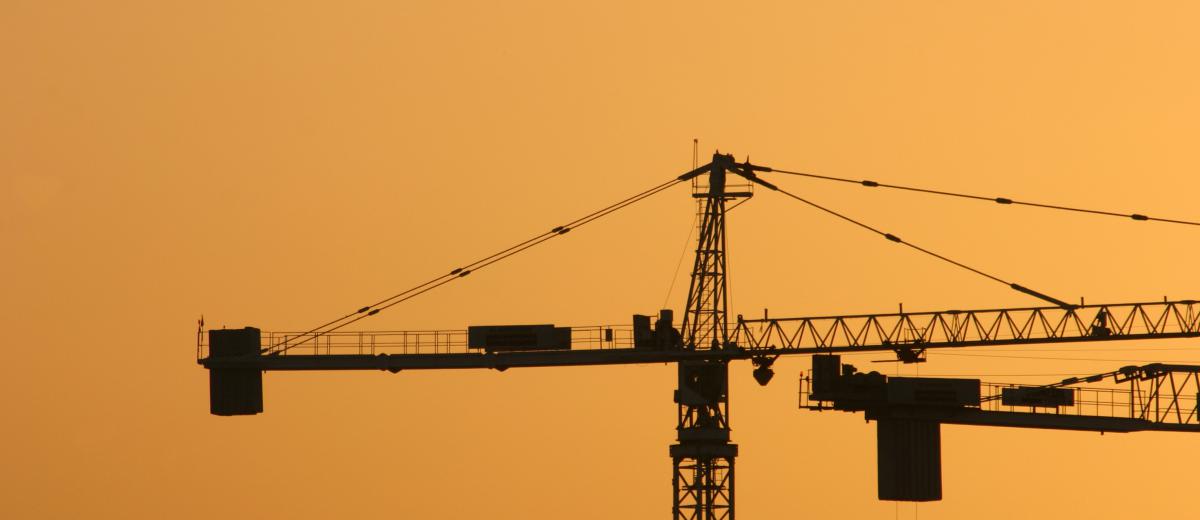 OUTCOME THEME 1
Increased economic opportunities and investment
Trade and Investment Portal
RDA Brisbane developed a Trade & Investment portal on our website along with a folder and fact sheets promoting 'Brisbane Global: Connecting the world to Brisbane', where the Greater Brisbane region and our industry growth sectors are profiled to international markets and potential investors.


Go to Brisbane Global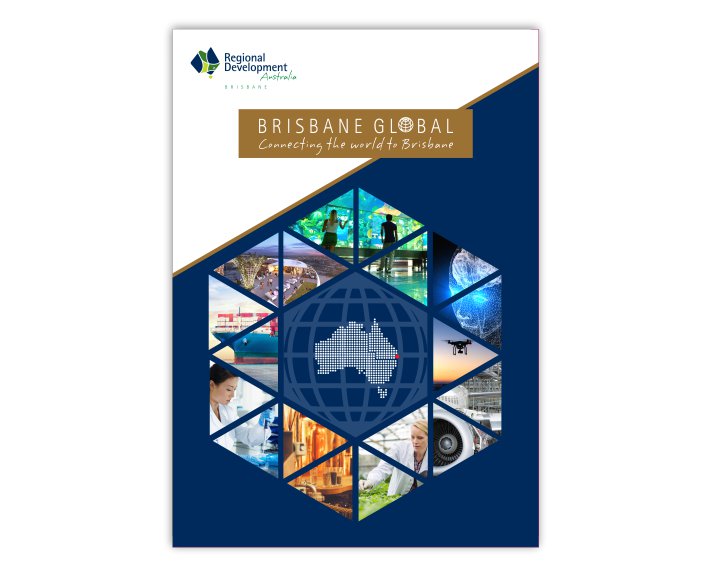 The RED Toolbox
As a Foundation Partner in The Red Toolbox, we promoted and provided connections for engagement with this collaboration tool for joining up sectors and regions, and promoting trade and investment.


Go to RED Toolbox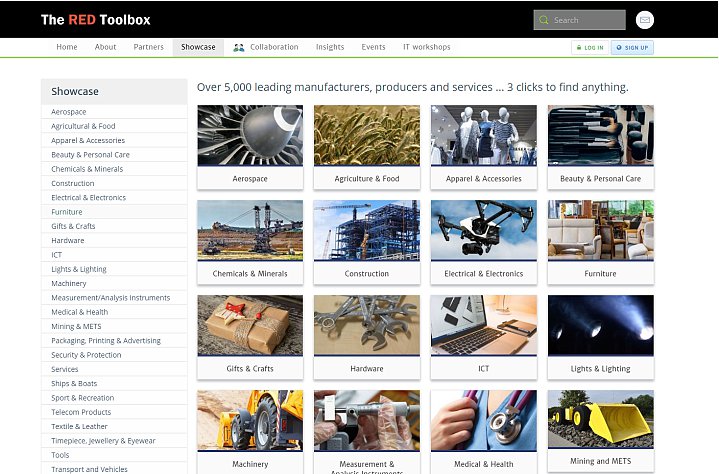 EXPRESSWAY Network
We connected potential investors with innovative businesses and scalable startups as part of our partnership in the EXPRESSWAY™ network.
RDA hosted the March forum at The Precinct (pictured) with speakers on the theme "Safe sailing in turbulent waters – getting great outcomes despite the storms".
Microsoft and TAFE Queensland are also partners in the EXPRESSWAY™ network.
International Cluster Events
RDA's Tracy Scott-Rimington attended an EU Asia engagement forum in Romania in May, where she presented on Australian clusters and participated in a cluster matchmaking event.
She also attended and officiated at the 21st TCI Global Conference, 16-18 October 2018, Toronto, Canada Collaborating to Compete: Clusters in Action, where where she was re-appointed as a Director of the TCI Board for a further three years, and promoted the Brisbane region and its growth industries with our Brisbane Global fact sheets to some 40 countries in attendance.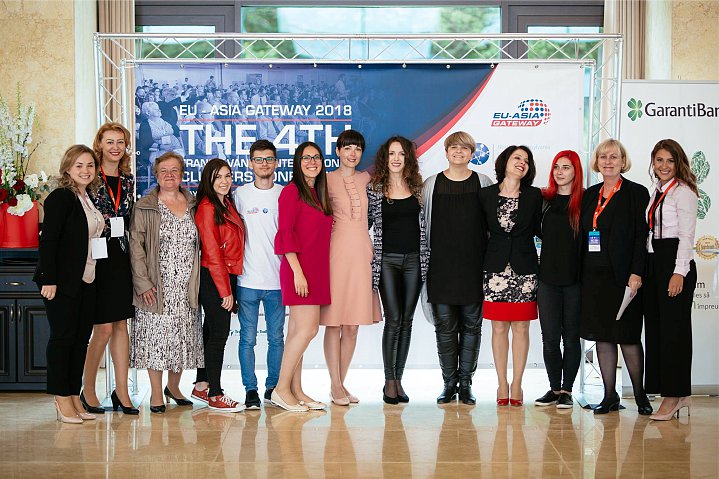 OUTCOME THEME 2
Increased trade and jobs creation
Qld and Commonwealth Collaboration and Showcase Project
RDA developed and implemented the Commonwealth Games Trade 2018 Queensland and Commonwealth Collaboration and Showcase project.
This was an event on the Gold Coast in April showcasing Queensland's regions, with workshops on collaborating to increase trade and investment outcomes for Queensland and a networking lunch.
Pictured: RDA CEO Margaret Blade, RDA Chair Dr Patricia Rowe, Queensland Premier Annastacia Palaszczuk, Queensland Agriculture Minister Mark Furner and Assistant Minister for State Development Julieanne Gilbert.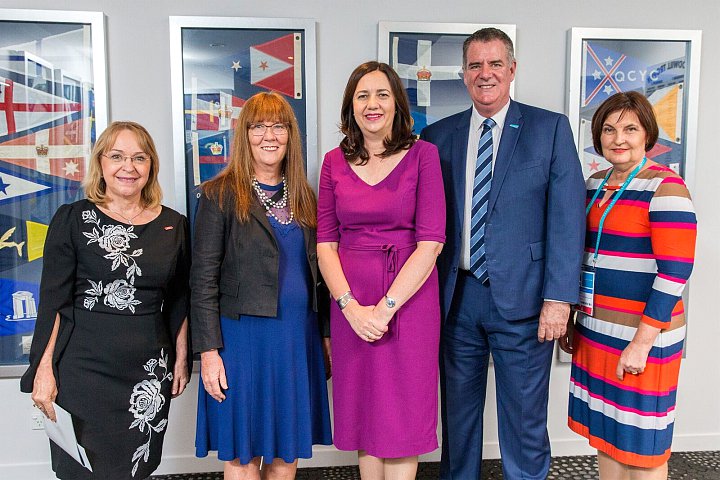 Qld and Commonwealth Collaboration and Showcase Project
RDA Brisbane CEO Margaret Blade taking the opportunity to present the prospectus to the former Prime Minister Malcolm Turnbull at a separate event.
Download Prospectus
Qld and Commonwealth Collaboration and Showcase Project
Legacy items to promote Queensland's trade investment opportunities:
♦ RDA Brisbane collaborated with all Queensland RDAs to develop the Queensland's Regions Trading Globally prospectus. This was distributed at the Trade 2018 event and to all visiting Commonwealth delegates.
♦ A Queensland Collaboration Trade Portal featuring a showcase of the State's leading manufacturers, producers and services was also launched at the event. RDA played a lead role in the development of this resource.


Download Prospectus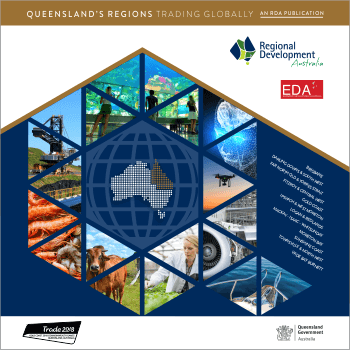 Industry Cluster Development
Fostered industry cluster development, support and connection measures to make growth industries more competitive:
♦ Participated on a discussion panel for Brisbane Marketing's Future Food Initiative launched by the Lord Mayor - an industry development platform to advance SEQ's capability to build, scale and grow local food ventures.
♦ Provided input to the Department of State Development, Manufacturing, Infrastructure and Planning's consultation on future business development and collaborative initiatives in METS, culminating in a METS clustering launch.
♦ We partnered with TCI Network in the 2018 Oceania Cluster Conference and workshops on the Sunshine Coast in early June.
♦ RDA is a member of the new Queensland METS Cluster Program Steering Group - a community collaboration and alliance of business, industry, community organisations and government working together to enable the growth and long term sustainability of the METS sector in Queensland.
Pictured: RDA's Tracy Scott-Rimington and TCI Oceania Chair opening the Oceania Cluster Conference in June on the Sunshine Coast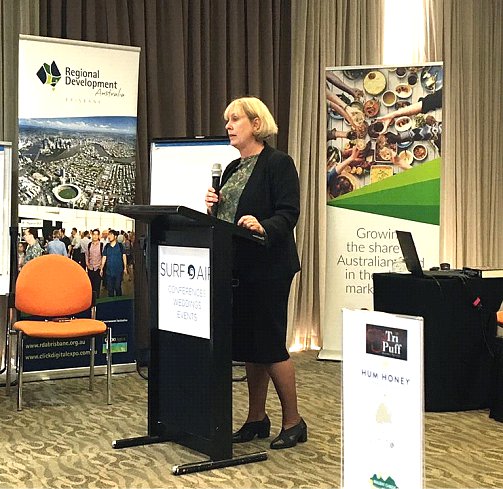 Alibaba Seminar
Thrity small businesses attended our How to Connect with Global Buyers with Alibaba.com seminar in July, held at The Precinct in partnership with the Brisbane West Chamber of Commerce, to enable Brisbane SMEs to learn about the opportunities Alibaba offers for Queensland brands and exporters to connect with Chinese buyers.
Alibaba is the world's largest online and mobile commerce company. Annual active consumers on Alibaba's China retail marketplaces reached 552 million, an increase of 37 million from the 12-month period ended December 31, 2017.
Queensland Trade Collaboration Portal
RDA Brisbane arranged for the development by Digital Business insights (DBi) of the Queensland Trade Collaboration Portal, derived from the RED Toolbox, where nearly 2,000 Queensland leading/exporting manufacturers, producers and services are profiled to the world. The Queensland RDAs identified additional regional businesses to add to the portal, which was promoted to some 2,500 trade delegates visiting for the Commonwealth Games. This will provide a lasting legacy to boosting Queensland's trade and investment.


Go to Portal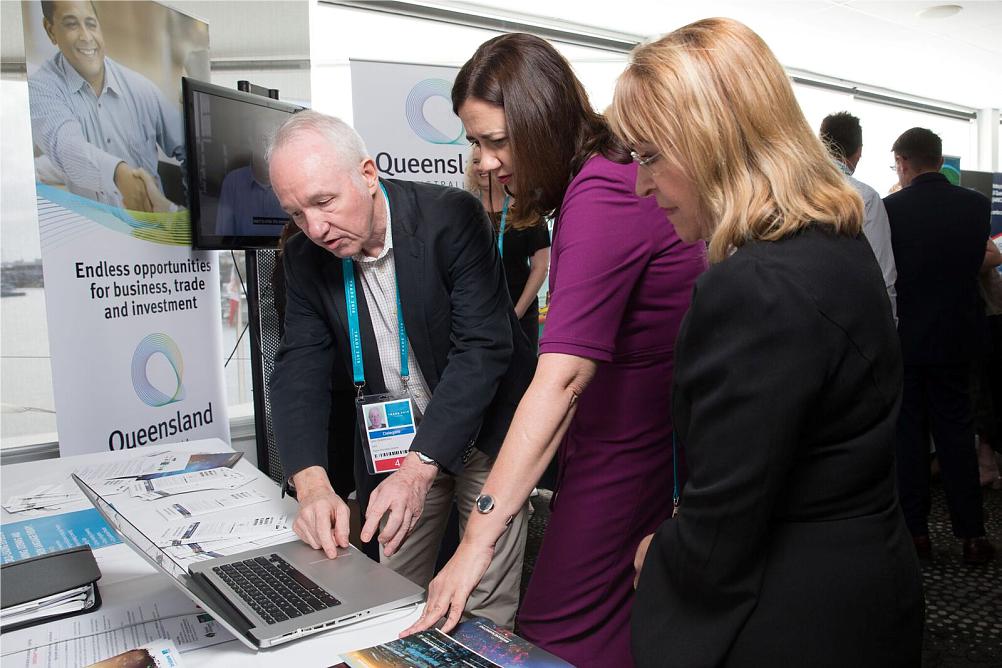 OUTCOME THEME 3
Cooperative effort leading to economic development outcomes
Cooperative Projects
♦ The Queensland and Commonwealth Collaboration and Showcase project was a collaborative effort with the Queensland Government, with participation from Local and Federal Governments, all Queensland RDAs and Economic Development Australia.
♦ RDA partners with the Brisbane West Chamber of Commerce (a larger 'regional' chamber with over 800 members) in the Biz Buzz Facebook Page and events.


Go to The Biz BUZZ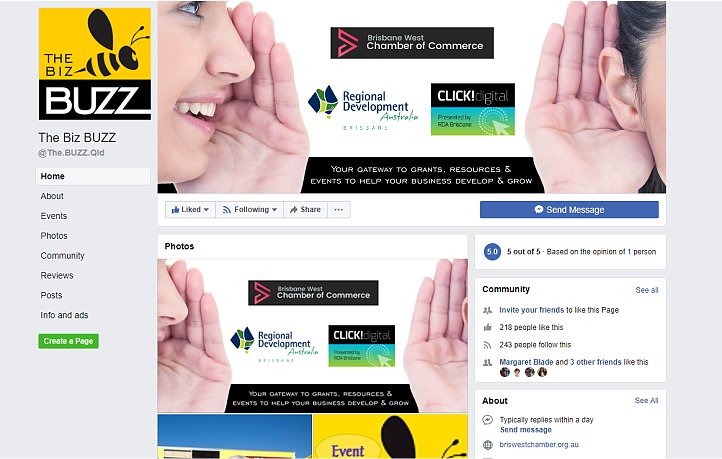 Leveraging networks
We used our extensive networks, knowledge and influence to make numerous strategic connections for and between business/industry, the three levels of government, regional and national stakeholders to drive and support innovation and economic development outcomes.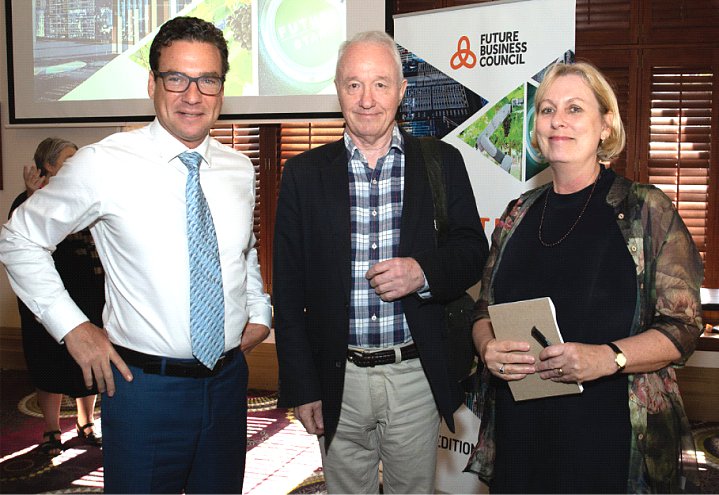 Brisbane Small Business Expo
RDA was a supporter of the Brisbane Small Business Expo on 11 May – a B2B and B2C marketplace for small and micro businesses to invest in themselves and connect with new buyers, reportedly generating solid sales leads of $2.2 million.
♦ Participated on the day and co-hosted a Government Information session.
♦ Connected the organiser to other RDAs re future expos in Toowoomba, Moreton Bay, Gold Coast and Logan.
♦ Participated as an RDA and ASBAS exhibitor at the Logan, Gold Coast, Moreton Bay and Toowoomba Small Business Expos


More on Small Business Expos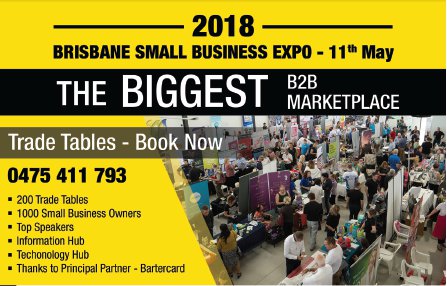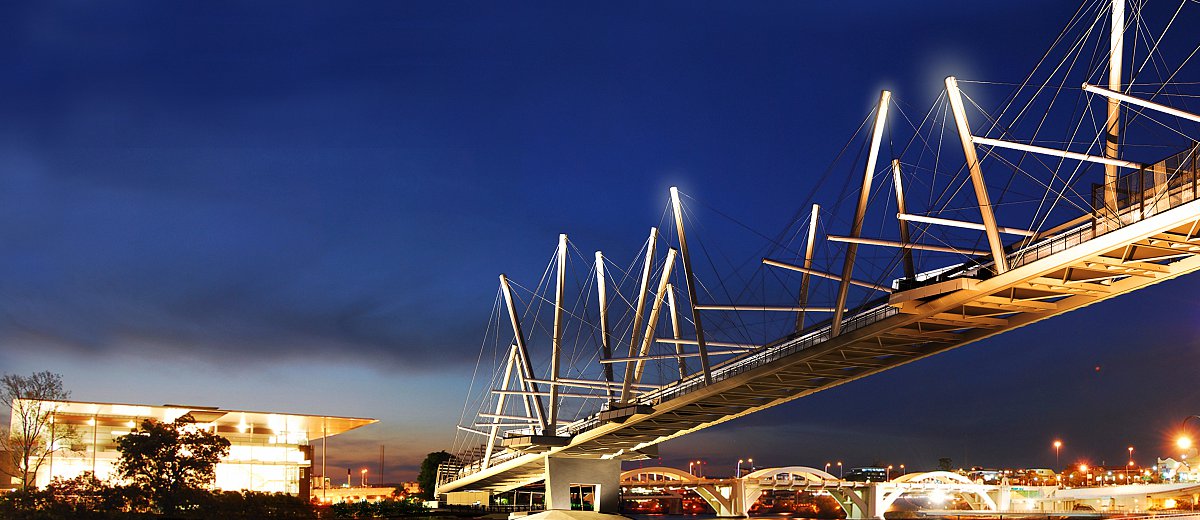 OUTCOME THEME 4
Achieve Government program objectives
Industry Growth Centres
RDA supports the Australian Government Industry Growth Centres – connecting them with local and regional businesses and inviting them to exhibit at the RDA's Commonwealth Games Trade 2018 event. They also sponsored the TCI Oceania 2018 cluster conference.


More on Industry Growth Centres
ASBAS Digital Solutions Program
RDA partnered in Business Station WA's successful $5.68 million tender to deliver the Australian Small Business Advisory Services (ASBAS) Digital Solutions program across most of Queensland for the next 3 years. There are 350,000 small businesses in this large area.
The program delivers low cost, high quality, digital advisory services to small businesses in metropolitan and regional areas. Workshops have been held across southern Queensland covering topics around: websites and online selling; social media and digital marketing; small business software; and online security and data privacy.


Go to our ASBAS website
OUTCOME THEME 5
Maximise access to Government programs and grants
SEQ GIBIN
RDA Brisbane chairs and coordinates the SEQ GIBIN (Government Industry Business Information Network) to connect businesses with Government and other programs, initiatives and events using a multiplier network of over 200 representatives from government and business support agencies. Information on government grants, initiatives and events were promoted by RDA Brisbane through the GIBIN for dissemination through their business networks, and on the joint RDA Brisbane/Brisbane West Chamber of Commerce Facebook page, The Biz Buzz.


More about GIBIN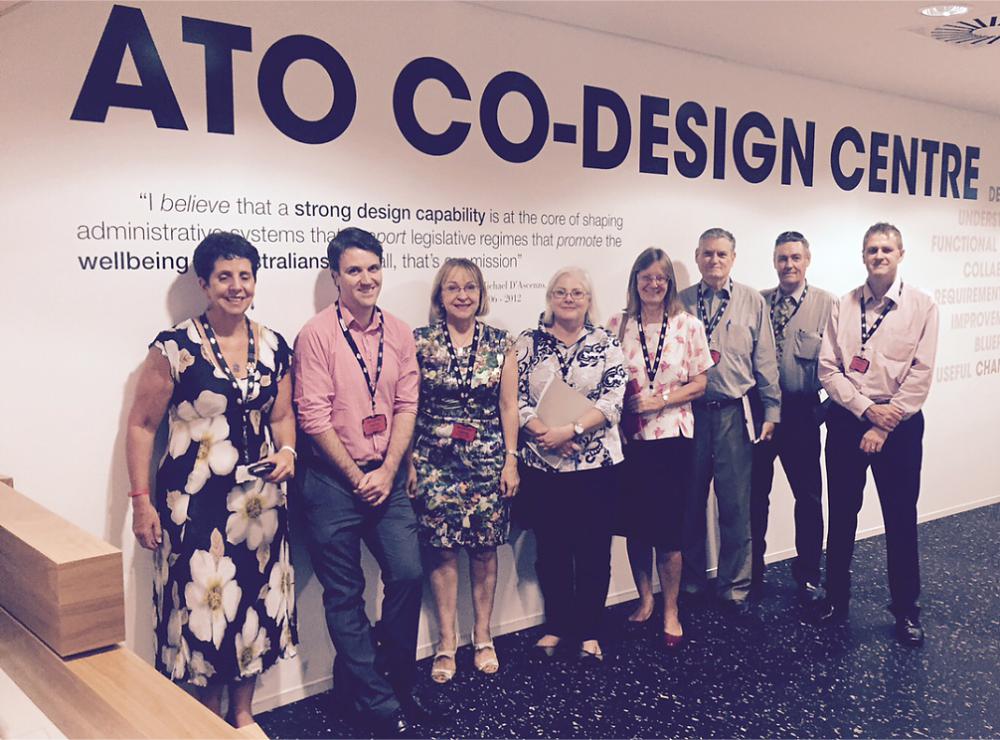 Regional Growth Fund
We promoted and ran briefing sessions for the Australian Government's $272.2 million Regional Growth Fund, with prospective applicants attending from RDA Brisbane, Gold Coast, Logan & Redlands, Ipswich & West Moreton, Moreton Bay and Darling Downs-South West regions.
We also provided follow-up advice and met with several applicants.


Regional Growth Fund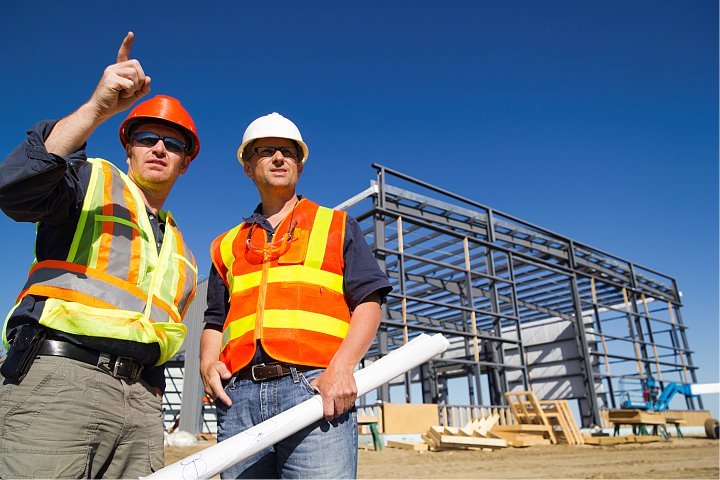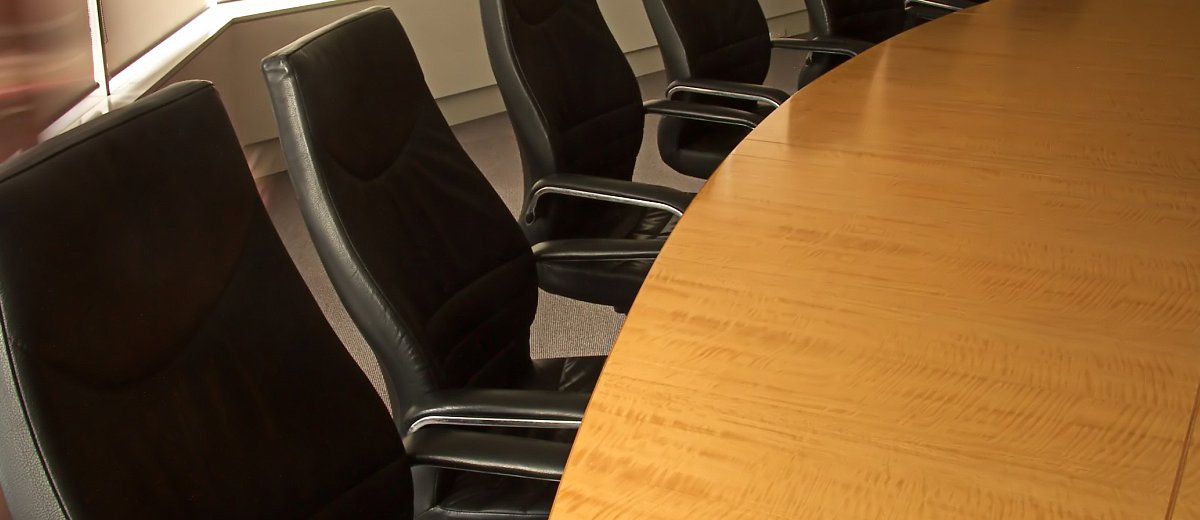 OUTCOME THEME 6
Advice to Government on critical regional issues
e-Newsletters, Social Media and Forums
We promoted Government grants and initiatives in our e-newsletters and with news alerts to our database; through the GIBIN and social media; and at three Lord Mayor's Small Business Forums.
Pictured: Brisbane's Lord Mayor at one of his suburban Small Business Forums



Subscribe to our e-newsletter
Strategic Opportunities
♦ RDA provided advice to Government about strategic opportunities to position Brisbane, Australia and its regions to connect with global markets: through information obtained from the European Cluster Collaboration Platform that 11% of the 650 European Union clusters would like to do business with Australia.
♦ We promoted and shared information through social media about Brisbane's economic performance and highlights, such as the Brisbane Report.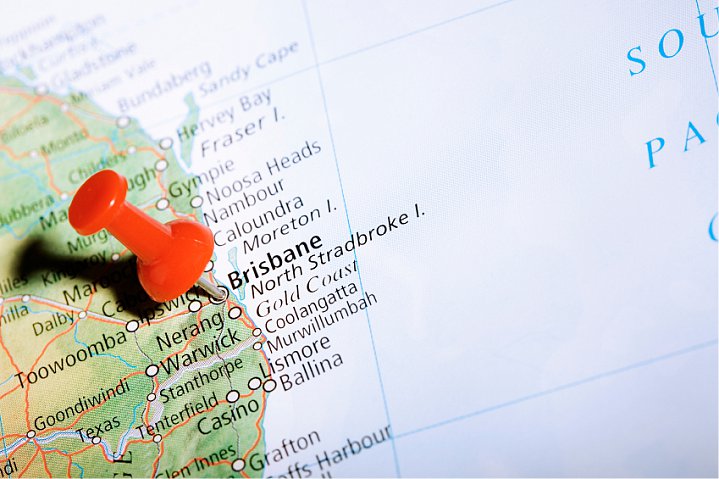 Trade 2018
RDA Brisbane members and staff participated extensively in the GC2018 Commonwealth Games Trade and Investment program (Trade2018) where we made some useful connections. The program ran parallel with the Commonwealth Games on the Gold Coast in April 2018. We attended the Business Advantages Event, Canada Connect, The Commonwealth Innovation Forum, Tourism Investment Lunch and Closing Ceremony (in addition to running our own fully-funded event, the Queensland and Commonwealth Collaboration & Showcase event).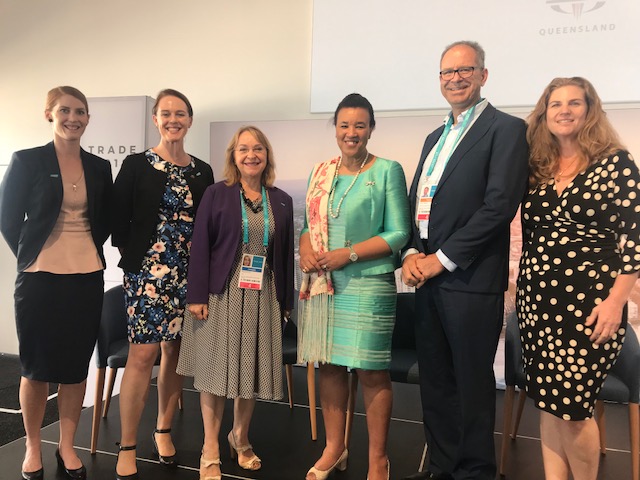 SME Export Hubs
RDA Brisbane provided input into relevant Government or industry consultation sessions, surveys, inquiries, advisory groups, including input to the Dept of Industry, Innovation and Science in relation to the SME Export Hubs initiative announced in the Federal Budget – a consultation session (pictured) was included in the TCI Oceania cluster event on the Sunshine Coast in June.
National Economic Development Conference
RDA Brisbane participated in the National Economic Development Conference in Rockhampton in October and prepared a presentation on the EDA QLD achievements. We were announced as a Finalist in the National Economic Development Awards for Excellence in the category Economic Development Single Event or Activity for our Queensland and Commonwealth Collaboration and Showcase event.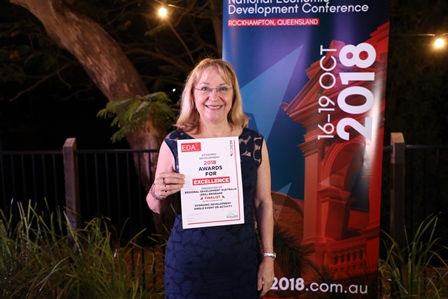 RDA National Forum
RDA Brisbane participated in the RDA National Forum in Canberra in August, attended by Chairs, Deputy Chairs and CEOs/Directors of Regional Development. We provided input to a presentation at the forum dinner highlighting RDAs' key achievements over the past year. At least four Queensland RDAs included their participation in the Queensland and Commonwealth Collaboration Showcase event and collateral as a highlight.
Workshops, planning, Chair appointment
We helped to arrange two community consultation workshops in Brisbane in September to provide input into the Australian Government's review of the Australian Public Service, to help shape its future and ensure that it is best placed to serve Australian governments and the Australian people into the future. Over 60 people, mainly small businesses from the RDA's networks, participated in the workshops.
RDA Brisbane also developed its Annual Business Plan for 2018-19 which sets out our regional priorities and actions to achieve outcomes.
The Minister appointed a new Chair – Dr Patricia Rowe (pictured) – who had previously served as Deputy Chair and Acting Chair. We were required to undertake a Committee Member recruitment process which included the appointment of new members Barbara Grieve and Peter Kinne (details of all members are here). Committee members serve voluntarily and come from a wide range of business, community and education backgrounds