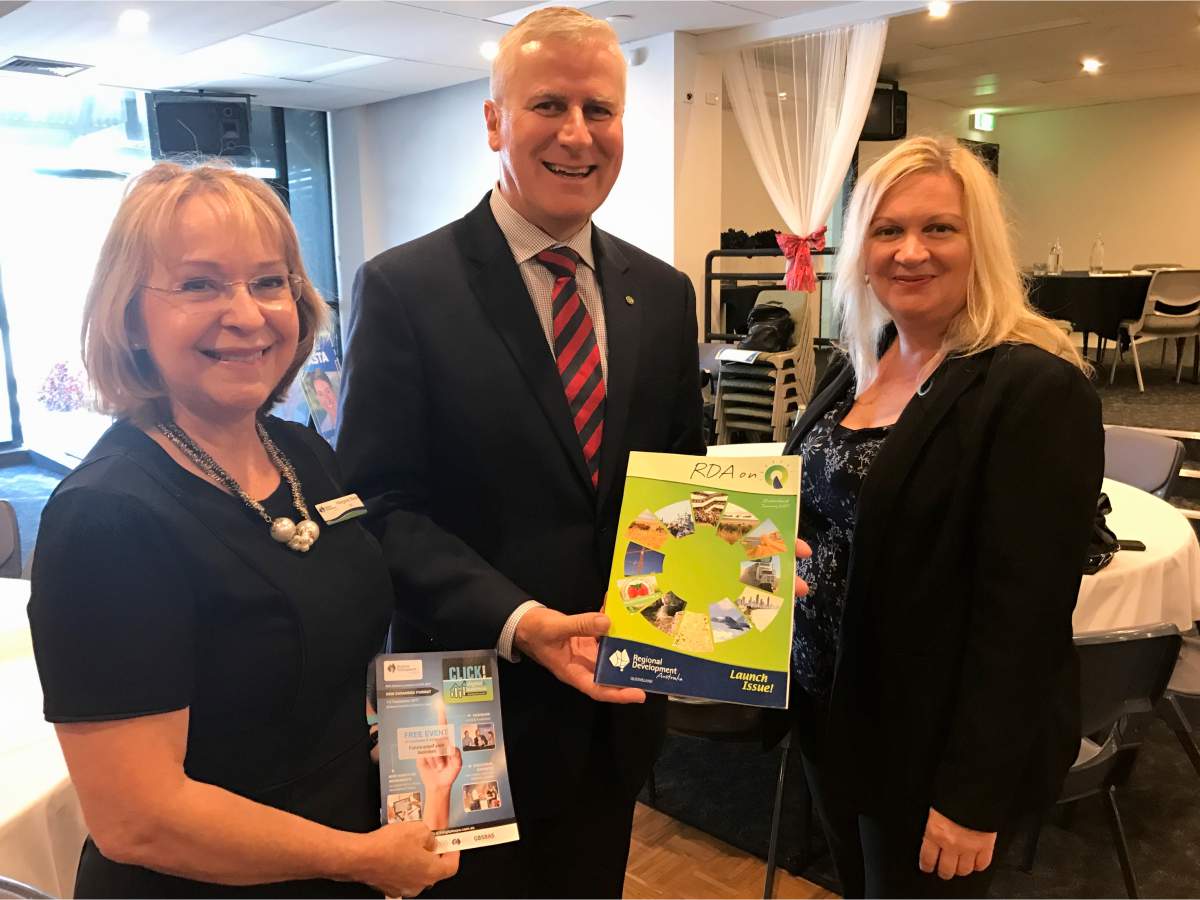 Last month RDA Brisbane's CEO Margaret Blade (far left) had the opportunity to discuss the benefits of CLICK! 2017 for small business with the Federal Minister for Small Business The Hon. Michael McCormack MP.
The Minister was also presented with the inaugural edition of the RDA on Q magazine, detailing the achievements of the Queensland RDA network.
The occasion was a Small Business Q & A Forum at Mt Gravatt on 11 April.
Also pictured is Alice Langford, who manages GBSBAS and the Brisbane Metro Business Enterprise Centre.