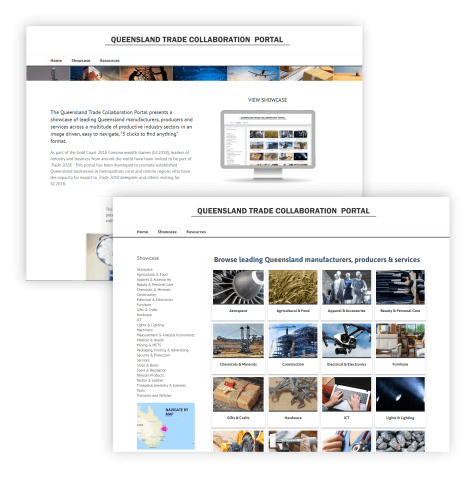 RDA Brisbane is a proud partner in the Queensland Trade Collaboration Portal at queenslandtrade.exporttoolbox.org
The portal, developed as part of the Gold Coast Commmonwealth Games Trade 2018 program, presents an industry showcase of leading Queensland manufacturers, producers and services across a multitude of productive sectors.
It promotes established Queensland businesses in metropolitan, rural and remote regions who have the capacity for export to Trade 2018 delegates and others visiting for the Games, and will serve as legacy long after the Games are finished to facilitate collaboration and trade between Queensland businesses and Commonwealth nations.
Find a Queensland business, including exporters, in just 3 clicks through this image-driven, easy to navigate portal
Browse Queensland companies by industry sector or use the mapping tool
There is also a resources page with links to government, business and regional resources for trade and collaboration.
To access an Australia-wide industry showcase and collaboration platform, register for the RED Toolbox at theredtoolbox.org