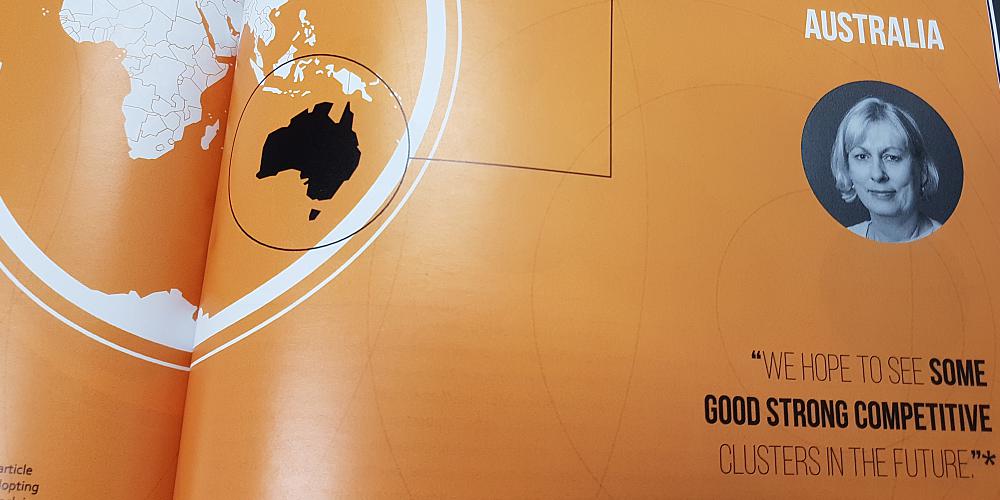 RDA Brisbane's Tracy Scott-Rimington attended the 20th global TCI conference - The future of clusters through cross-country & cross-region collaboration - in Bogota, Colombia from 7-9 November.
This was a special 20th anniversary conference for the TCI-Network, originally set up to promote clusters for economic competitiveness by Professor Michael Porter and colleagues in 1997 in Barcelona.
Michael Porter himself delivered a congratulatory speech on the progress made by the network in promoting competitiveness, clusters and innovation globally to the Board of Directors and participants who came from 41 countries.
The conference was held for the first time in South America due to the Colombian government's strong commitment to a progressive modern industrial policy, based on the development of smart specialisations supported by strong regional clusters.
As a member of the international Board of Directors, Tracy participated in high level meetings with some of the world's leading economists, including Ricardo Hausmann, Director of Harvard's Center for International Development and Professor of the Practice of Economic Development at the Kennedy School of Government.
As always, Tracy promoted the industrial strengths of Brisbane and the greater SEQ region along with other Australian regions. She has brought back with her new contacts and connections for collaborations that could lead to future investment and trade prospects.