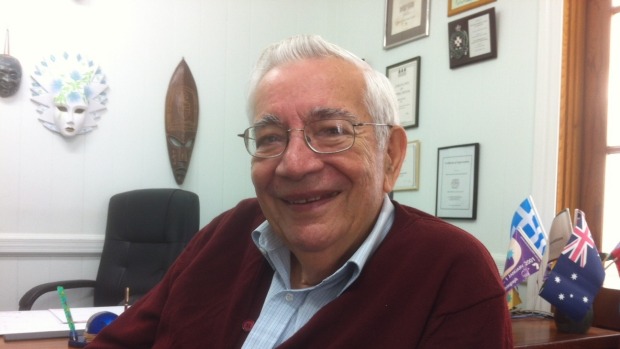 Nick Xynias OA BEM - RDA Brisbane committee member and indefatigable advocate for Queensland's ethnic communities for more than fifty years - has died after a brief illness at the age of 82.
Nick, who migrated to Australia in 1956, was Honorary President and CEO of the Ethnic Communities Council of Queensland, an organisation he founded in 1976.
A champion of diversity and tolerance, he served on numerous other multicultural boards and councils over the years, starting in 1960 and continuing right up until his death.
These have included the Commonwealth Migrant Consulting Council, Queensland Aboriginal Reconciliation Council, Queensland Multicultural Coordinating Committee, Department of Ethnic Affairs Ministerial Advisory Committee, and the Migrant Consultative Council of the Departments of Social Security and Education.
Recently, he was appointed to the Queensland Advisory Committee for the Commemoration of the ANZAC Centenary, and was invited to sit on the Queensland Multicultural Roundtable.
He was also a highly regarded founding member and active participant of RDA Brisbane for the past five years, and was a member of the former Greater Brisbane Area Consultative Committee – the forerunner regional development agency to RDA – from 2000 to 2009, serving as its Deputy Chair.
He was awarded the British Empire Medal (BEM) in 1982, the Medal of the Order of Australia (OAM) in 1995, was made an Officer of the Order of Australia in 2001.
Nick's active involvement, wise counsel and friendship will be missed by RDA members, staff and the wider community.